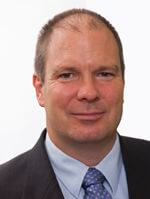 James A.V. McKay  B.Com, LLB
Non-executive Chairman
James McKay is the former chairman of successful Coal Seam Gas explorer Sunshine Gas Limited, having overseen that company's growth to join the ranks of Australia's Top 150 with a market capitalisation approaching $1 billion prior to its merger with Queensland Gas Company.
Mr McKay brings to Comet Ridge a strong commercial background, with sound finance, business management and legal expertise. He holds degrees in commerce and law, and has been involved in the establishment and development of a number of other businesses including Chartwell Energy Limited. He is also Chairman of ASX listed Birimian Limited.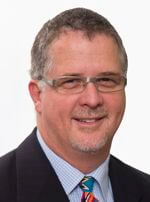 Tor McCaul  B.E (Hons/Petroleum), B.Econ, MBA
Managing Director
Tor McCaul has over 30 years' experience in the oil and gas industry. He graduated in Petroleum Engineering from UNSW in 1987 and spent the next 9 years based in Brisbane working with operating companies in development and production roles on projects in Queensland, New Zealand and PNG, which included a secondment to Chevron Niugini. He spent the following 11 years in Asia (Karachi, Jakarta, Chennai and Delhi) in technical, finance, commercial and management roles. At VICO Indonesia (a BP-ENI JV) he was their LNG Contract Manager on the 23 million-tonne-per-annum Bontang LNG project. In India, he was Cairn plc's Head of Commercial for the Indian business. He became Managing Director of Comet Ridge Limited in 2009.
Mr McCaul has previously been the Chairman for the Queensland Section of the Society of Petroleum Engineers and was also previously on the Advisory Committee for the Centre for Petroleum Engineering at UNSW.  He was the 2013 Queensland Petroleum Exploration Association (QUPEX) President and in November 2018 was elected to the board of APPEA (the Australian Petroleum Production & Exploration Association).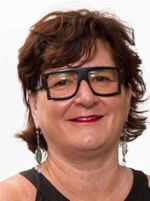 Gillian Swaby  B.Bus, FAICD, FCIS
Non-Executive Director
Gillian Swaby was appointed a Director in January 2004. She has over 30 years experience in the Australian resources industry. She specialises in the areas of corporate secretarial practice, corporate law, accounting, financial management and control.
Ms Swaby has a Bachelor of Business in Accounting and is a Fellow of the Australian Institute of Company Directors and a Fellow of the Chartered Institute of Secretaries. She is the principal of a corporate consulting company and past Chair of the Western Australia Council of Chartered Secretaries of Australia and a former Director on their National Board.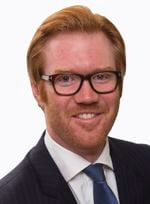 Chris Pieters  B.Sc (Hons), B.Bus
Executive Director
Chris Pieters is Managing Director and co-founder of Walcot Capital, a private venture capital business specialising in energy investment. Prior to that he was the Chief Commercial Officer at Sunshine Gas Limited where he was a key member of the team that built the company taken over by Queensland Gas Company in 2008. He also held other technical and business development roles whilst at Sunshine Gas.
Mr Pieters has a Bachelor of Science (Geology) and a Bachelor of Business from The University of Queensland, and an Honours degree in Petroleum Geology and Geophysics from The Australian School of Petroleum. He is also a member of the Petroleum Exploration Society of Australia.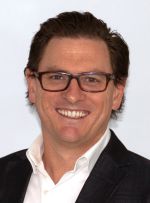 Mike Dart  B.Com, GradDipAppFin (FINSIA)
Non-Executive Director
Mike Dart is a Director of Dart Capital Partners, a private venture capital investment fund, which is active in various sectors including oil & gas, additive and advanced manufacturing (3D printing) and other disruptive innovative businesses across the manufacturing, science and technology fields. Mike holds the role of Finance Director and CEO with two portfolio companies and was previously the Managing Director of a leading gas and infrastructure services contracting business that provided a suite of pipeline and underground tunnelling solutions. Prior to that, Mike worked for EY focussing exclusively on M&A with particular oil and gas expertise.
Mike holds a Bachelor of Commerce and a Graduate Diploma of Applied Finance and Investment and brings to Comet Ridge over 20 years' commercial experience working in M&A and finance, innovation, commercialisation and venture capital across the business cycle.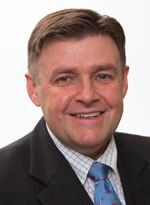 Stephen Rodgers  LLB
Company Secretary
Stephen Rodgers is a lawyer with 30 years experience and holds a Bachelor of Laws degree from QUT. After practicing law with several firms in Brisbane over a 12-year period he operated his own specialist commercial and property law practice for 7 years. Mr Rodgers then joined the successful team at Sunshine Gas Limited, where he was the in-house Legal and Commercial Counsel – a broad role which also included assisting the Company Secretary with many of the facets of that position.
During this period, Mr Rodgers gained invaluable experience in the operation and running of an ASX200 Coal Seam Gas company as well as being an instrumental member of the team which led the takeover negotiations and implementation of QGC's friendly acquisition of that Company. Mr Rodgers was appointed Company Secretary of Chartwell Energy Limited (now a subsidiary of Comet Ridge Limited) in 2007.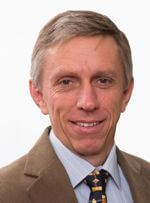 Dale Aaskow  Dipl. T
Chief Operating Officer
Dale Aaskow joined the Company as Engineering and Operations Manager in 2010 and was appointed Chief Operating Officer in 2011. Originally from Canada, he graduated from the British Columbia Institute of Technology with a Diploma in Natural Gas and Petroleum Engineering Technology. He has over 30 years of oil and gas industry experience in a variety of roles from field operations to Country Management positions in the Oil and Gas Service Sector, including 10 years in Asia (Malaysia, China and Thailand).
Prior to joining Comet Ridge, Mr Aaskow worked for a major international service company in a region managerial role focused on unconventional gas developments in Asia Pacific with significant involvement in the Australian CSG Sector. Mr Aaskow is a member of the Society of Petroleum Engineers and has served on the committee of the Queensland section.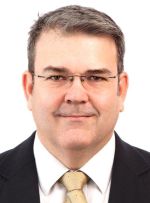 Peter Harding-Smith  B. Bus, CA, F.CIS
Chief Financial Officer
Peter Harding-Smith is an experienced public company CFO with over 20 years' experience across a wide range of industries and businesses and as a result brings an extensive range of skills to Comet Ridge.
Peter has comprehensive experience in mergers and acquisitions, debt and equity funding, investor relations, corporate governance and financial management. Peter is a Chartered Accountant and a Fellow of the Governance Institute of Australia. Peter was recently CFO for ASX listed Armour Energy Limited and previously Company Secretary for Orbis Gold Limited, which was acquired in 2015 for $178 million by Canadian Gold producer SEMAFO Inc.

THE COMPANY
PROJECTS
INVESTORS
ENVIRONMENT
CSG FACTS
Comet Ridge Limited
ABN 47 106 092 577
Tel: + 61 7 3221 3661
Address
Level 3, 410 Queen Street
Brisbane QLD 4000
Postal:
GPO Box 798
Brisbane, QLD 4001
Email:
info@cometridge.com.au