Community
Comet Ridge has a deep commitment, at all levels of the Company, to working with community stakeholders in the regions where we operate.  This commitment has ensured our external and stakeholder relationships have been, at all times, excellent.
Community engagement and respect for the communities within which we operate is a core value for Comet Ridge and is supported by Legislation and Regulation.  The Queensland 'Land Access Code', which has been developed in compliance with the relevant legislation and enshrined in Regulation, is the main formal reference when it comes to landowner and community relations and interaction between landowners and the Oil and Gas Industry.  Comet Ridge has always acted consistent with the principals and guidelines set out in this Code of Practice. Further, Comet Ridge has gone beyond what is required pursuant to the 'Queensland Land Access Code' in all aspects of our engagement with landowners and stakeholders.
The Company believes that co-existence and mutual respect are the cornerstones of community relations. The Company has built on the strong relationships developed over previous years and continues to enjoy excellent relationships with landowners, Local Government, the wider community and all relevant stakeholders.
As with previous years, this past year has been no different in terms of contact with key landowners.  Indeed, with the increased role as Agent for the Exploration Operator at Mahalo (since March 2017) our focus has now increased from being around the eastern Galilee Basin, to also include the area north of Rolleston and south of Comet in the southern Bowen Basin.   Our landowner contact has, in the main, been in the form of personal visitations, which strengthens and reinforces our relationship with these landowners and maintains an active point of contact should any concerns or issues arise.
In terms of Local Government engagement, the Company continues to maintain contact with relevant officials and elected representatives, in the relevant Regional Council area.  Contact with Local Government, whilst not a regulatory imperative, affords an excellent opportunity to communicate with local communities at a broad level, permitting the Company to articulate forward plans, understand local businesses and hear local concerns and issues.
Through membership of the Australian Petroleum Production and Exploration Association (APPEA), the Company interacts with other regional explorers through the Explorers Leadership Group (ELG) and, more widely with Government representatives and other agencies such as the Queensland Gasfields Commission.  Comet Ridge maintains excellent relationships with the relevant Queensland Government Departments, including the Department of Natural Resources, Mines and Energy (DNRME) and the Department of Environment and Science (DES).
HSE – an integral part of company operations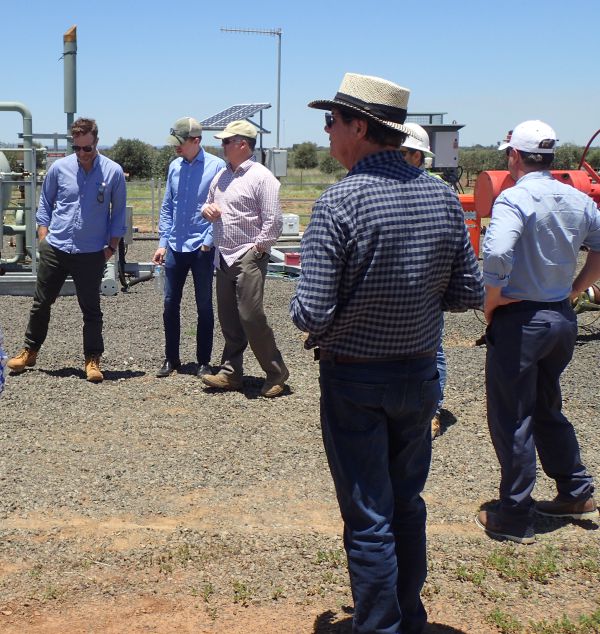 Comet Ridge Limited
ABN 47 106 092 577
Tel: + 61 7 3221 3661
Address
Level 3, 410 Queen Street
Brisbane QLD 4000
Postal:
GPO Box 798
Brisbane, QLD 4001
Email:
info@cometridge.com.au