Queensland Projects
Comet Ridge has interests in four coal seam gas assets in Queensland, with ATP 1191P Mahalo located in the Bowen Basin and three assets located in the Galilee Basin.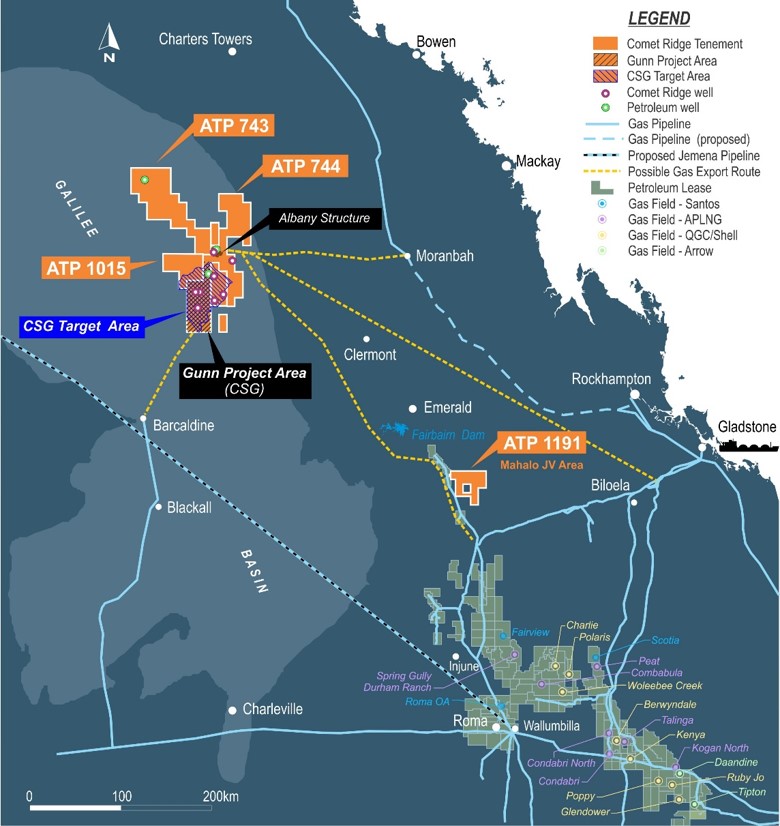 Resource and Reserves Certification
In late 2010, Comet Ridge announced that NSAI had completed a Resource Certification for each of the ATP 744P Gunn Project Area, and for ATP 1191P Mahalo. Since this time, Comet Ridge announced initial Reserve Certification and Resource upgrade in 2014 and 2015 for ATP 1191P Mahalo and an initial Contingent Resource Certification for Conventional Gas Resources for the Albany Structure in ATP 744P in 2015.

The current work programme focused on maturing Contingent Resources into certified Reserves at both projects.

Comet Ridge has interests in four coal seam gas projects in Queensland

Comet Ridge Limited
ABN 47 106 092 577
Tel: + 61 7 3221 3661
Address
Level 3, 410 Queen Street
Brisbane QLD 4000
Postal:
GPO Box 798
Brisbane, QLD 4001
Email:
info@cometridge.com.au